Sewer Line Replacement El Cajon, California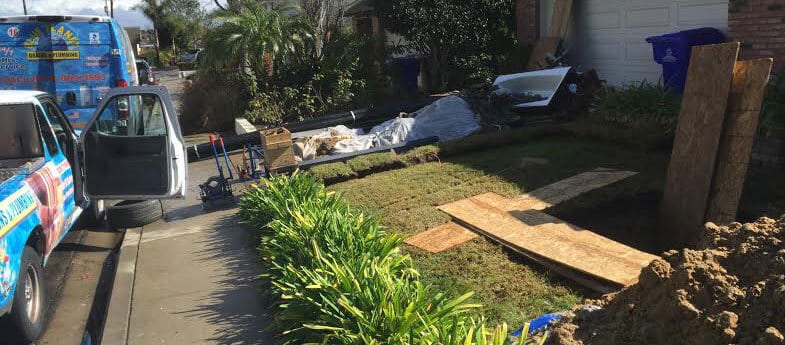 Blue Planet Drains & Plumbing Services responded to a residential call for a hard blockage in sewer main line on February 8, 2017, in El Cajon, CA.
The customers wanted to go ahead and have our cable and clear the clogged line so we went ahead and ran a camera inspection and found out that the pipe was pretty old about 50 years old and rotten.
The best option was to replace all sewer pipe with plastic ABS, by doing a pipe burst (a replacement of sewer line without having to excavate a long trench saving thousands of dollars on cosmetic repairs.). We proceeded to locate the damaged area and saw cut, concrete and excavate dirt out to expose damaged sewer line.
We then proceed with the renovation of the sewer line to a better than it's original state with the liner. It is a material design that meets industry standards of minimum 50-year service life. Once repaired and renovate we proceeded to backfill trench and compact dirt and pour concrete back. We will hydro jet as a preventive maintenance every 5 years.
At the end of the job our customer was satisfied with the work our technician had provided and how nice and clean they had left everything back to how it was.
Project Gallery