Plumbing Services La Jolla, California
Are you searching for a dependable and affordable plumber in La Jolla, California? Look no further. Here at Blue Planet, your satisfaction is our top priority — that's why our motto is, "In our planet, you are the boss." You can count on Blue Planet Drains and Plumbing to do the job right at affordable rates. We're ready with quick response times, 24/7, for commercial as well as residential plumbing needs in La Jolla, California.  Our expertise covers drain cleaning (including restaurants), slab leak repair, leak detection, and sewer cleaning and more
La Jolla Drain Cleaning Services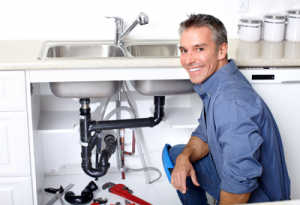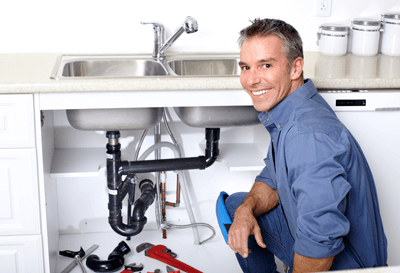 Bathrooms and kitchens typically have very different drain problems.  Shower and tub clogs are usually caused by hair and soap scum, whereas in kitchens the culprit is usually grease and food debris. These two types of blockages call for different drain cleaning methods, so we offer a free drain camera inspection to determine the exact nature of the problem before we start.
Cabling a drain should completely clear hair and scum, but may only poke a hole through a plug of grease.  That hole can get filled back up pretty quickly, leaving you with the same problem all over again.  Whenever we spot grease or sludge, Blue Planet will use our special hydro-jetting to completely clean the drain pipe.  You'll get full flow, and a 1-year warranty.
Sewer Cleaning
If you're experiencing changes in the water level in your toilets, or have more than one drain flowing slowly or backing up you probably need sewer cleaning. The cause could be tree roots, foreign objects, or sludge and grease build up.  You'll want it taken care of right away!
When you call Blue Planet we'll start with an inspection and diagnosis using our in-pipe remote video cameras.  That way we'll know the nature of the clog and exactly where it is and can determine the best course of action to clean, repair, or replace the sewer line. High-pressure hydro-jetting is often the best solution, and avoids digging in the yard and breaking through concrete.  We're a licensed National City local plumber with the right equipment and experience.
La Jolla's Best Leak Detection Service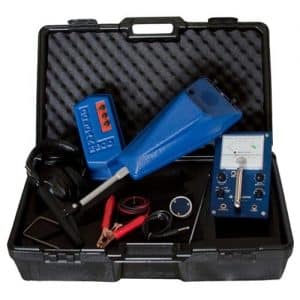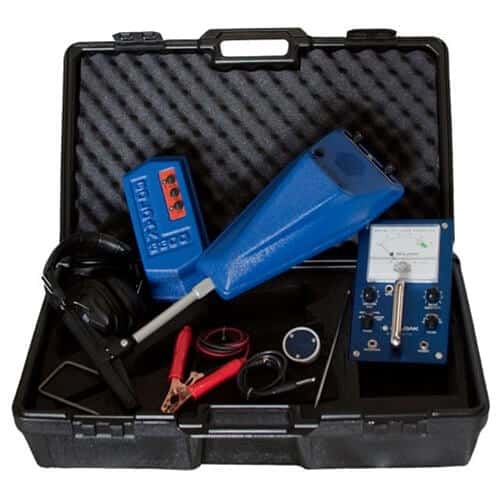 A water leak will cause more difficulties than just a higher water bill.  You'll soon notice discoloration, odors, and mold.  If neglected you can wind up with significant structural damage.  When the leak is within a wall or under the floor it's vital to bring in a leak detection expert.  Otherwise you risk multiple exploratory holes that will need to be repaired once the plumber is finished — an added hassle and expense you can do without.
At Blue Planet we have the experience, expertise, and equipment to pinpoint the location and go straight to the problem.  We use several types of electronic leak detection equipment, including moisture meters, acoustic systems, and infrared gear.
Slab Leak Repair
A water leak under a concrete slab floor can cause extensive structural damage, yet you might be unaware that you have a problem.  It's vital to call in a professional local plumber if you notice
Increased usage on your water bill,
Moist, warm, or cold areas, or
Cracks in the wall or ceiling.
Our experts can perform pressure tests to confirm the presence of a leak and then use our leak detection equipment and skills to locate the leak.  We'll minimize disruption and expense by breaking through the concrete in just one spot, and advise you on your slab leak repair options.
About Blue Planet Drains and Plumbing
Our customers range from individual homeowners to leading commercial chains such as McDonalds;  we're happy to provide excellent references.
Blue Planet is licensed, insured, Eco-friendly, and ready serve La Jolla's needs 24 hours a day 7 days a week.  When you call us a uniformed local plumber will arrive promptly, and wear shoe covers to protect your floors and carpets.  We even clean up afterward.  After diagnosing your plumbing problem we'll discuss the options in detail and provide a full estimate before starting cleaning or repairs.