Affordable Trenchless Sewer Replacement for San Diego County
Do you need sewer repairs in San Diego? Blue Planet Drains and Plumbing offers the best no-dig trenchless sewer replacement for all San Diego County. A sewer line replacement is not fun. Why live with the traditional digging, stacks of dirt and having your entire backyard shredded when there's a better approach?
Our trenchless sewer replacement system will have your sewer line repaired rapidly without the damaging, open-trench excavating in your lawn, patio or driveway, and eliminates the big mess that goes with it.
What is Trenchless Sewer Replacement?
Trenchless sewer repair is the a lot more affordable option to digging up your property to repair a sewer line problem. The trenchless technique consists of drilling a hole at each end of the pipeline and threading a steel cable through the existing sewer line. This process breaks up the old pieces and drives them into the surrounding dirt. After the repair is complete, the new pipeline is examined and the spaces filled in. Innovative technology makes the smooth replacement pipe even stronger than your current pipe. Trenchless pipe lining is the no digging, no mess answer to sewer replacement.


Save Time and Money!
Trenchless sewer repairs help save money and time by not having to dig a trench in your garage, sidewalks or landscaping to reach broken sewer lines. This helps preserve the feel and look of your property and eliminates the need for you to deal with the aggravation and expense of having concrete and landscaping re-laid, while providing you with a sewer repair that is as strong and durable as digging and laying down the new pipe.
Blue Planet Customer Satisfaction Quality Guidelines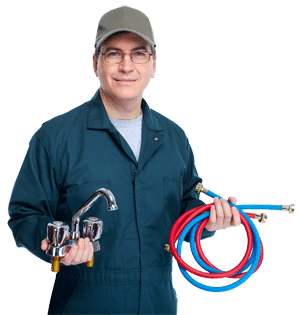 Our service technicians will always wear clean uniforms and arrive in a clean truck.

Technicians must wear shoe covers inside your property and protect your floors with floor covers.

We will fully discuss all repairs in detail and give you a complete estimate before we start the job.

Our technicians will go over all your options to help save you money.

All plumbing repairs and modifications will be performed in compliance with California uniform plumbing codes.

After the work is completed we will do a thorough clean-up of the area.

We will do a follow-up call after each service for quality assurance.