24 Hour Drain Repair and Service
A stopped up drain can be frustrating, especially if you have tried to fix the problem yourself. And it is even more troubling if the problem is reoccurring. If your tub, toilet, or sink is having drainage problems, it is best to call an experienced and licensed plumber. Blue Planet Drain & Plumbing is one the most respected names in the business. We offer top of line drain repair and cleaning services throughout San Diego.
We Get Drains Flowing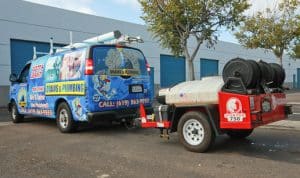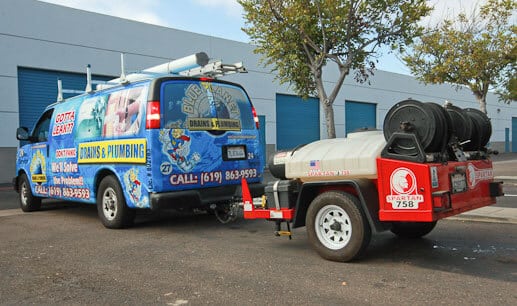 Getting a drain repaired the right way requires a combination of the right knowledge and experience. We have both. Additionally, Blue Planet Drain & Plumbing always carries the best equipment for any job. For example, we use hydro jetting equipment to completely flush a drainage system. This ensures that it is restored to its original flow rate. We also use inspection cameras instead of guessing where a clog or drain repair is needed. If you are dealing with low water pressure or a completely stopped drain, get rid of the over the counter drain cleaner chemicals. They may cause more damage than what they are worth and they are harmful to the environment. Instead, call the professionals at Blue Planet—your one stop plumbing solution.
Best in the Business
Over the years, we've made a name for ourselves in drain repair and cleaning. Our plumbers have decades of experience, are trained in the latest technologies, techniques, and are kept abreast of local/state/federal plumbing codes. We constantly look for ways to improve and we want to give you the very best service possible.
Do you need to get your drain fixed? Allow us to help. Give us a call at (858) 914-4696. Blue Planet Drain & Plumbing is licensed by the California Contractors State Licensing Board and is an A+ rated plumber by the Better Business Bureau.