Immediate Response Commercial Plumbing Services! (858) 914-4696
Professional Commercial Plumbing Services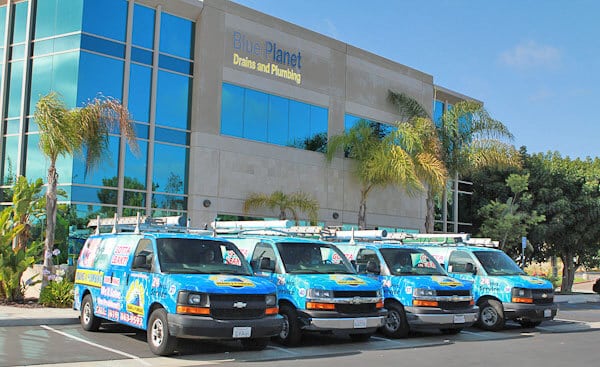 Are you looking for a licensed, local commercial plumber that services all San Diego county? Stop searching. We are the local commercial plumbing experts that have the equipment and experience to handle any commercial plumbing repair. Your business can not afford to lose any productivity due to plumbing problems. At Blue Planet Drains and Plumbing we understand the importance of timely response and efficient service. That is why we offer 24/7 commercial plumbing service for all San Diego County businesses. Commercial plumbing is very different than residential or industrial plumbing. From the pipes to the urinals everything has a different set up and different guidelines. As Commercial plumbers we trouble shoot and service restaurants, office buildings, business parks, large retail stores etc. We have excellent references from local business owners and property managers. Our trucks are fully equipped to handle any commercial plumbing repair from drain stoppages to grease trap installations or even complete re-piping. Our technicians are highly trained and are affiliated with Plumbing, Heating Contractors Association of San Diego PHCC.
Commercial Plumbing Maintenance
When it comes to commercial plumbing maintenance is extremely important and frequent inspections are a must. It is beneficial for any building owner or property manager to schedule system preventive upkeep with their commercial plumber. Pressure testing water lines, cleaning drains, leak detection are necessary to eliminate commercial plumbing problems and will eliminate costly repairs down the line.
Commercial bathrooms are also completely different from residential bathrooms in the sense that they have different accessories, fixtures and the piping is a lot more sophisticated. Since the commercial bathrooms get a lot more wear and tear due to usage frequent inspections and preventive maintenance saves you money and headaches in the long run. Our master commercial plumbers are on call 24 hours a day 7 days a week to help with any commercial plumbing emergency so your business does not lose revenue or customers. Our preventive maintenance is the key to catch the small problems before they become costly repairs.

Commercial Drain & Sewer Cleaning (Restaurants)
If your restaurant, grocery store, hotel  or other commercial operation is having frequent drain stoppages and blockages we can help. Any commercial or industrial facility that discharges Fats, Oils and Grease in their waste water into the sanitary sewer can experience challenging drain or sewer stoppages. We are here to help. Our highly trained specialists provide 24 Hour Emergency Sewer and Drain Cleaning Service in San Diego County. Find out more on our drain cleaning service commercial drain cleaning
Hydro Jetting Main Sewer Lines
Fats, Oils and Grease cool and accumulate on the side walls of sewer pipelines limiting flow and triggering clogs that can lead to overflowing, backups and Sanitary Sewer Overflows that could discharge into storm drains, creeks and ultimately find its way into our beautiful Bay. If regular drain cleaning techniques fail to clear the sewer line, we can utilize the latest water jetting innovation to send out effective "jets" of water through your pipelines to puncture grease, sludge and debris. Our water jetting (hydro jetting) services clear the toughest clogs.
Commercial Sink Stoppages
Restaurants and commercial and institutional cooking areas have challenging sink drain stoppages. Where food and dishes are continuously cleaned, grease and food particles could trigger backing up drain lines. Blue Planet plumbers are the experts in sewer and drain cleaning for commercial kitchens in San Diego County. With many years of experience under our belt, we are the restaurant specialists!
Commercial Toilet Stoppages
Restaurant and retail facilities restrooms get a lot of wear and tear. Toys as well as other items that should never ever go down a toilet end up causing blocked toilet drains, backing up toilets, and main line stoppages. Blue Planet can remove the toilets to clear tough stoppages.We can also replace and fix damaged commercial toilets, sinks and faucets. Our 24 hour commercial plumbing emergency service keeps your restrooms up and running.
Grease Trap Installation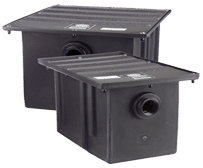 For a San Diego restaurant grease trap is one of the most important tools in their commercial kitchen. Grease trap prevents the waste water, oils and grease in blocking sewers. Restaurant owners and managers should take note of best practices in maintaining their restaurant grease traps. The first step that restaurant and food service establishments should follow is to have proper grease control equipment installed. Because oils, fats and grease can cause major problems in the sewer system, grease control equipment is required. In a restaurant or food service establishment, particularly, many problems can occur such as:. Rancid odors. Raw sewage overflows due to blocked sewer lines. Possible contact with microorganisms that may cause hepatitis and gastroenteritis. Major clean-up, repairs and replacement of property that is damaged. The second step is to routinely clean or pump out grease control equipment. You should regularly check your interceptor to ensure that it is less than 25 % full of grease and settled solids. The best solution is to consult with a professional grease trap cleaning and service company like Blue Planet Drains and Plumbing to make sure your restaurant grease trap is being serviced properly.
For All Your Commercial Plumbing Needs Contact Our Friendly Technicians Today! (858) 914- 4696