Free In-Home No Obligation Estimates! (858) 914-4696
Toilet Repair and Replacement San Diego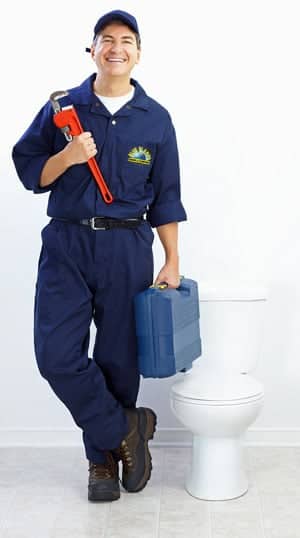 Is your toilet leaking? Will not flush? Help is a phone call away. Do not let a toilet problem ruin your day or interrupt your business. We repair and replace all major brand toilets like Toto, American Standard, Kohler and more with fast response in all San Diego County.
Toilet is the most used household essential. When it stops running it will really interrupt your life. Toilet leak or toilet replacement cannot wait. This is why our technicians are on standby 24 hours a day 7 days a week to help you with your entire toilet repair and toilet replacement needs. We have seen every toilet problem you can imagine and fixed it fast. Do not risk the mess and costly repairs by trying to fix a toilet problem yourself.  Anything that involves septic should always be handled by professional, licensed plumbers that are experienced in septic tanks and toilet repairs.
Sometimes if you have a really outdated toilet that is causing you frequent problems. It might be a good idea to replace it with a newer and more efficient model. Since toilets guzzle nearly 30 percent of a home's water use. Replacing older, inefficient toilets could save the average family of four 16,000 gallons of water and more than $100 per year, according to the Environmental Protection Agency. EPA Water Sense program offers rebates click here to find out more.
Most Common Toilet Problems
Toilet Running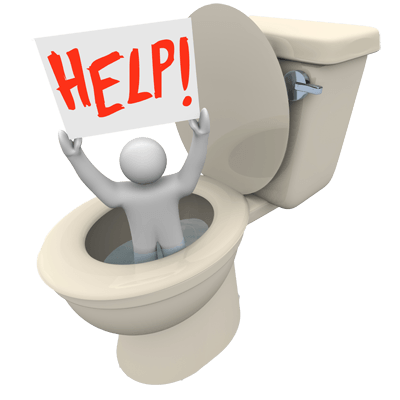 If your toilet is running it is usually a sign that certain parts are worn out or need replacement.
Leaky Toilet
If you notice a leak around the bottom of the toilet usually a sign of a cracked flange and it needs to be replaced.
Clogged Toilet
If you used a plunger and the problem still persists give us call since it might cause flooding.
Toilet Is Hissing
If your toilet is making a hissing noise that could be really annoying. More importantly it is wasting water almost as much 30 gallons a day. Give us a call so we can repair it properly.
Water Leaking From the Pipes
If the water is leaking from the pipes behind the toilet it definitely time to call us for toilet repair. Turn off the valves behind the toilet to stop the water until we get there.
Commercial Toilet Stoppages
Restaurant and retail facilities restrooms get a lot of wear and tear. Toys as well as other items that should never ever go down a toilet end up causing blocked toilet drains, backing up toilets, and main line stoppages. Blue Planet can remove the toilets to clear tough stoppages.We can also replace and fix damaged commercial toilets, sinks and faucets. Our 24 hour emergency service keeps your restrooms up and running.
Call us today for professional, prompt toilet repair and toilet replacement service in San Diego County.
Save Water & Money by Installing an Eco-friendly Low Flow Toilet