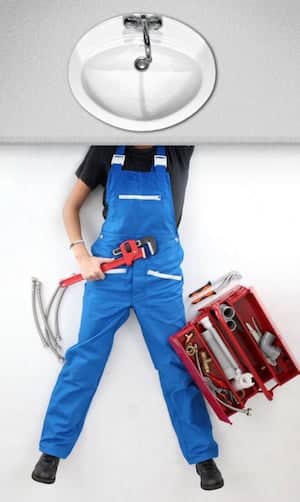 Over the years we've heard plenty of "interesting" plumbing advice.  Let's continue our common urban legend list of fanciful plumbing ideas from last month.
3rd Myth:
Bathroom faucets and fixtures can be washed with soap and water to make them look clean.
Truth:
Though soap and water work great on getting your hands clean (and your clothes), they are not best suited for use on bathroom fixtures and faucets. This is why specialty cleaners are made with bathroom and kitchen use labeled on the bottle. Soap and water causes faucets to corrode and peel, making the metal look damaged and causing problems with fixtures. A better choice is to use a cleaner specifically designed for use on fixtures and faucets (bathroom, kitchen etc.) to both clean and protect the finish of each.
4th Myth:
If the drain is flowing then everything is fine.
Truth:
When food particles and pieces slip down the drain, clogs and blockage in the drain line can occur. This blockage can be disguised by water continuing to flow down the drain, leaving you to believe that all is well. This isn't always the case. Some foods like rice and pasta have a tendency to bloat and increase in size when water is added (especially in pipes). This bloating can cause clogging in the pipes that eventually leads to backed up drain lines.
A good choice to alleviate this possibility is to properly use filters and screens on drain lines in the kitchen and bathroom. Make sure you clean the screens regularly to keep excess particles from slipping down the drain.
5th Myth:
All plumbers are the same. They all know what to do and how to fix problems.
Truth:
This is possibly the greatest plumbing myth. Not all plumbers are created equal. Not all plumbers have equal experience, skills, abilities, and knowledge of plumbing, tools, solutions, and causes of problems. There are no other plumbers around like Blue Planet Drains & Plumbing. We have built our reputation as the best in this business. Don't risk calling an inferior plumbing service to solve your problems in a timely and cost efficient manner. Give us a call and get your issue dealt with now.